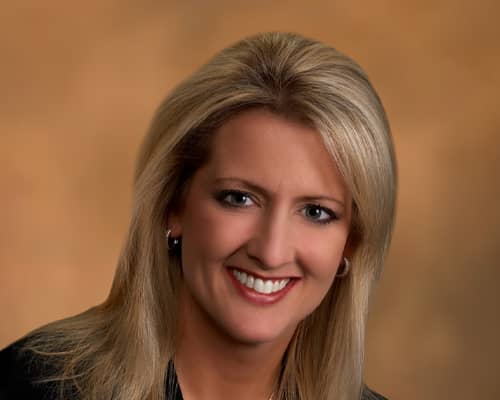 To view more patient reviews and ratings for Dr. Morman, please click below.
Locations
2201 South Douglas Hwy, Suite 120
Gillette, WY 82718
United States

497 W Lott Street
Buffalo, WY 82834
United States

1301 Avon Street, Suite A
Located in the Burton Flats
Sheridan, WY 82801
United States
Specialties
Shoulder, Elbow, & Hand
Dr. Monica Morman is dual fellowship-trained in shoulder and hand surgery and specializes in the treatment of injuries and conditions of the shoulder, elbow, and hand. Dr. Morman served Gillette patients for an additional 15 years prior to joining Black Hills Orthopedic & Spine Center of Wyoming in 2019. Dedicated to helping patients resume their job functions, hobbies, and other recreational activities, Dr. Morman is board-certified in orthopedic surgery and offers the highest level of evidence-based treatment and patient-centered care. She also provides advanced, comprehensive hand and wrist care to patients as a member of our specialized Hand Center of Excellence.
After graduating summa cum laude from Auburn University in Auburn, Alabama, Dr. Morman went on to graduate with honors from The University of Alabama School of Medicine in Birmingham, Alabama. She completed her general surgery internship and orthopedic surgery residency at The University of Texas Southwestern Medical Center Parkland Memorial Hospital in Dallas, Texas.
Following her residency, Dr. Morman obtained additional specialty training in hand surgery through a fellowship at The Hand Center of San Antonio in San Antonio, Texas. Later, she completed a Harvard Medical School fellowship in shoulder and elbow surgery at Massachusetts General Hospital, which included training abroad at the Clinique Générale in Annecy, France.
Dr. Morman is certified by the American Board of Orthopaedic Surgery with a Certificate of Added Qualification in Surgery of the Hand.
As a member of our Gillette Team, Dr. Morman is available to see patients in Gillette, Wyoming. She also sees patients in Buffalo and Sheridan, WY. To schedule an appointment with Dr. Morman, please request an appointment online or call (605) 341-1414.
When she is not seeing patients, Dr. Morman spends quality time with her children and likes to be active outdoors, enjoying horseback riding, snowmobiling, and waterskiing.
Undergraduate
Auburn University, Auburn, AL, 1993
Medical School
The University of Alabama School of Medicine, Birmingham, AL, 1997
Internship
General Surgery, The University of Texas Southwestern Medical Center Parkland Memorial Hospital, Dallas, TX, 1998
Residency
Orthopedic Surgery, The University of Texas Southwestern Medical Center Parkland Memorial Hospital, Dallas, TX, 2002
Fellowships
Hand Surgery, The Hand Center of San Antonio, San Antonio, TX, 2003
Shoulder and Elbow Surgery, Harvard University – Massachusetts General Hospital, Boston, MA, 2009
Certifications
American Board of Orthopaedic Surgery
American Board of Orthopaedic Surgery, Certificate of Added Qualification in Surgery of the Hand
American Academy of Orthopaedic Surgeons
American Society for Surgery of the Hand
Arthroscopy Association of North America
Campbell County Medical Association
Ruth Jackson Orthopaedic Society
Western Orthopaedic Association
Wyoming Medical Society
Rotator cuff repair and complex reconstruction
Shoulder instability repair/reconstruction
Total, reverse, and revision shoulder replacement
Biceps tendon repair
Elbow arthroscopy
Elbow instability repair/reconstruction
Elbow replacement
Nerve decompression
Dupuytren's surgery
Endoscopic carpal tunnel release
Finger joint replacement
Fracture repair for the hand and upper extremity
Hand artery and nerve repair
Thumb CMC arthritis treatment
Trigger release
Wrist and hand tendon repair
Wrist fusion