Nicholas Hald, PT, DPT, OCS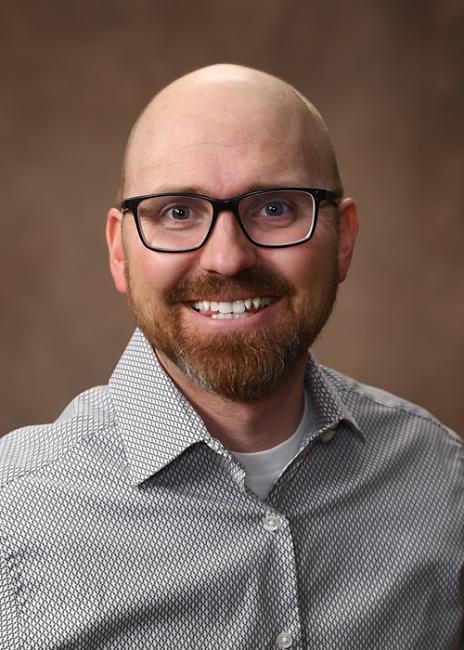 Nick is originally from Western Nebraska. He and his family moved to Rapid City in 2020 after practicing in Scottsbluff for the first part of his career. He completed his undergraduate education at Midland University while playing on the men's soccer team. He then moved to Denver, Colorado, to complete his Doctor of Physical Therapy degree from Regis University.
As a physical therapist, he has always loved being able to help people overcome life's challenges but didn't realize how important his role was until he was on the patient side of that experience.
"In July of 2021, I ruptured my Achilles tendon while playing in the John W. Usera Memorial Tournament. Talk about a wrench in my and my family's plans.
Immediately following surgery, I needed help performing basic needs like showering and getting dressed. I couldn't help my wife with cleaning, cooking, or going downstairs to get the laundry. We had to pay someone to mow the lawn. I couldn't spend time with my daughter every night when we would walk down our two-tiered yard to water our vegetable garden. I couldn't play soccer with my boys, and I couldn't walk down to our neighborhood pool and swim with my family. I couldn't even drive and take my kids to school!
I am fortunate to have had the support of my wife, family, friends, and medical professionals to help me through life's challenging experiences. They've always been there to offer a hand or words of encouragement when I needed them the most, and I feel fortunate I get to help people work through similar challenges every day."
His experience as a PT, a husband, a dad, a coach, and a patient has been crucial to his practice. These different roles have helped him guide countless patients to overcome difficult situations and get back to what they love doing most.
If you are looking for someone to help you through a challenging injury and to get you back to being your best self, he'd love to help!
Outside of being a physical therapist, Nick enjoys spending time outdoors running, hiking, playing golf, coaching and playing soccer, and fishing. He enjoys a great cup of coffee and a refreshing pint of craft beer. He and his wife can also be found transporting their three kids around to different activities in Rapid City and traveling to soccer tournaments around the Midwest.
Undergraduate
Bachelor of Science, Midland University, 2007
Doctorate
Doctor of Physical Therapy, Regis University, 2011
Special Interests
PT for the endurance athlete
Return to running/running gait analysis
Spinal manipulation/manual therapy
Sports medicine
Dry needling
Certifications
Board-Certified in Orthopedic Physical Therapy
Certified Level I KinetaCore Dry Needling Provider
Certified Applied Prevention and Health Promotion Therapist
Titleist Performance Institute Level 1 Certified
Memberships
American Physical Therapy Association, South Dakota Chapter, Orthopedic Section