Osteoporosis and Back Community Education Class
Event Date:
Tuesday, November 17, 2015 - 1:00pm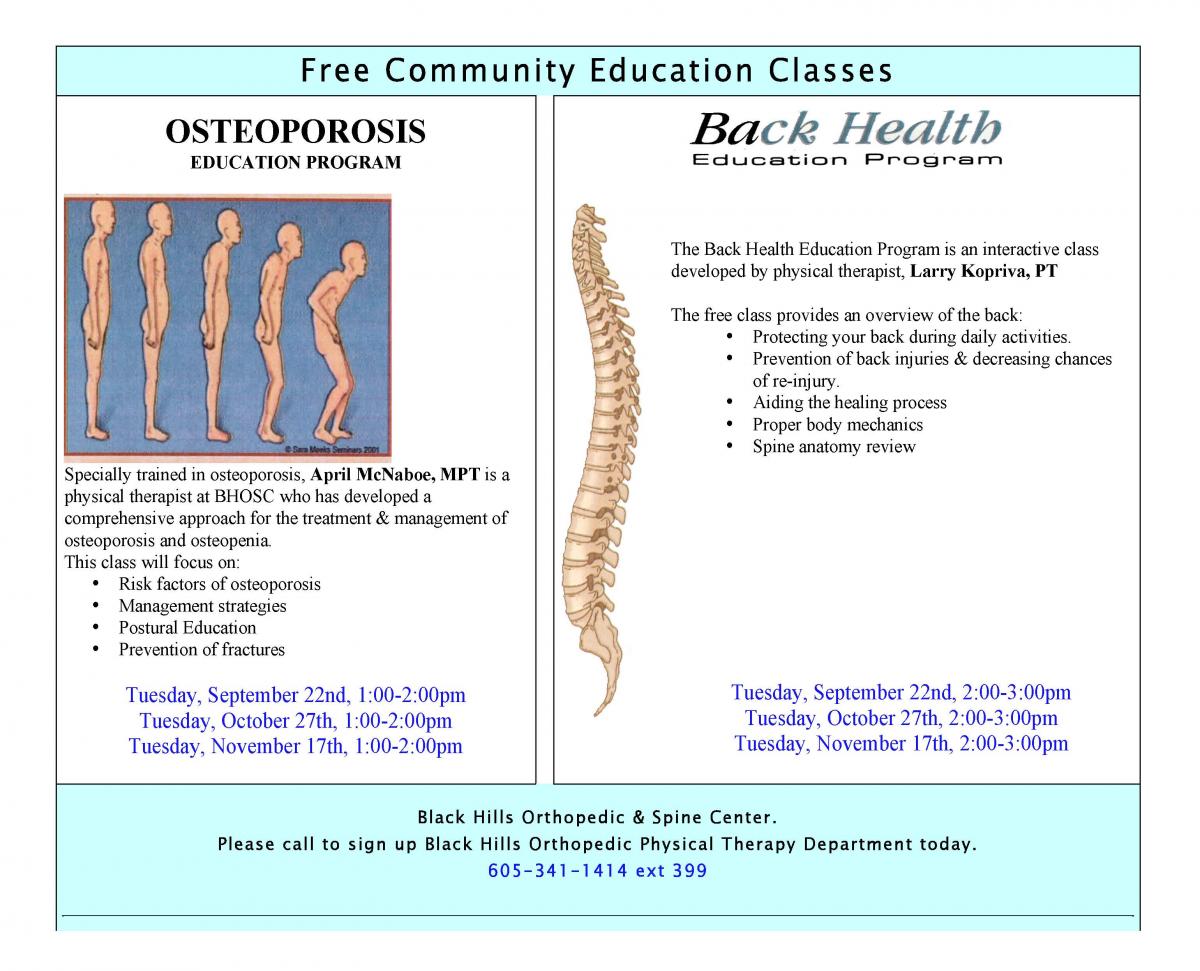 Alert: RESTRICTIONS, EFFECTIVE MARCH 16TH. Due to an increase in flu and respiratory illnesses, we have implemented visitor restrictions: Clinic Restrictions Please come to your visit alone if possible; no more than 2 persons can attend the clinic visit. If you are scheduled for an appointment and are experiencing any of the following symptoms or scenarios, please reschedule your appointment: - Fever - Cough - Shortness of Breath - Chills - Muscle Aches - Exposure to someone experiencing these symptoms - Recently traveled by bus, train, airplane, or cruise To reschedule your appointment, please call (605) 341-1414. We appreciate your compliance in order to protect the health and safety of our patients and staff.
x