Dr. Jeff Marrs Interviewed by NewsCenter1 Discussing Hip & Knee Replacements with Mako Robotic-Arm Assisted Technology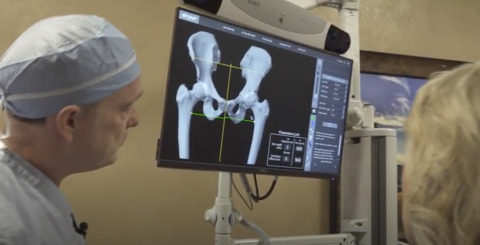 Dr. Jeff Marrs, an orthopedic surgeon who specializes in hip, joint replacement, and knee here at Black Hills Orthopedic & Spine Center, was recently interviewed by NewsCenter1. In his interview, Dr. Marrs discusses advancements in hip and knee replacement including Mako® robotic-arm assisted technology, a new tool helping our orthopedic surgeons at Black Hills Surgical Hospital provide personalized joint replacement surgery.
Watch his full interview below.