Anterior Hip Replacement Offered in Rapid City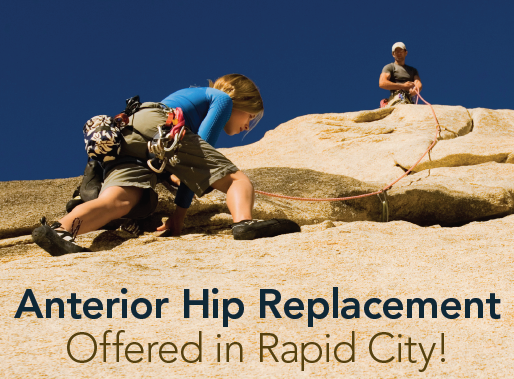 Black Hills Orthopedic & Spine Center and Black Hills Surgical Hospital are proud to bring a highly advanced alternative to traditional hip replacement surgery, known as anterior hip replacement, to area patients.
Through the anterior hip replacement procedure, our surgeons utilize sophisticated minimally invasive techniques to work around the surrounding muscles and tissues. Without disruption to the surrounding structures, patients enjoy quicker recoveries, shorter hospital stays, less scarring, and less pain than a traditional hip replacement.
The following doctors have specialty training in performing anterior hip replacement:
To schedule an appointment or consultation with one of our surgeons, call (605) 341-1414.