Keaton S. Gruda PT, DPT, Cert. DN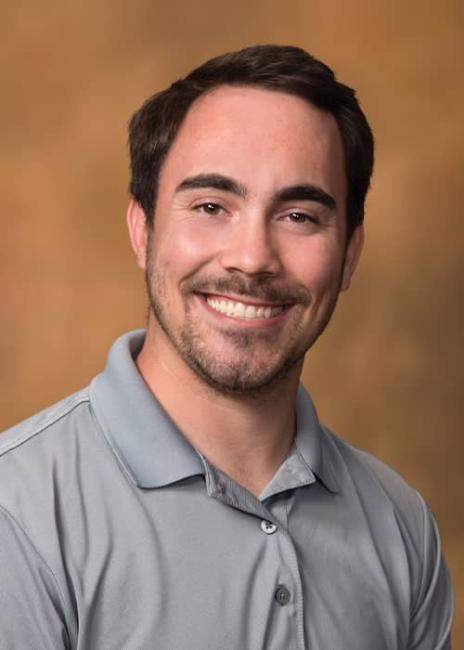 Contact
Phone: (605) 341-1414
Office: Rapid City, SD
Keaton Gruda graduated from Hope Christian High School in his hometown of Albuquerque, New Mexico in 2013. He went on to pursue his Bachelor's degree in Exercise Science at the University of New Mexico. During this time, Keaton spent over four years observing and learning as a physical therapy tech at Sandia National Laboratories with the intent of applying for PT school as soon as he graduated. Keaton graduated summa cum laude from UNM in spring of 2017.
Following graduation, Keaton was accepted into the physical therapy program at Northern Arizona University in Flagstaff, Arizona. Keaton worked as a teaching assistant for NAU PT, assisting his professors and helping teach the PT classes below him during cadaver dissections, differential diagnosis, and hands on treatment techniques. Keaton was also able to take part in the student exchange program where he got to attend classes in the physiotherapy program at Aberdeen University in Aberdeen, Scotland. While abroad he was able to attend his beloved European soccer games. He completed clinical rotations at Greenwood Athletic and Tennis Club (Denver, CO), Therapeutic Associates (Portland, OR), and Carrie Tingley Children's Hospital (Albuquerque, NM).
Keaton has a Doctor of Physical Therapy (DPT) degree and plans to pursue advanced certifications in orthopedics and sports medicine. He currently holds a U.S. Soccer Federation Coaching License and plans to continue pursuing higher levels of coaching licenses.
When not in the clinic, you will find Keaton most likely watching one of his favorite teams, the Philadelphia Eagles and Chelsea FC, play in their respective sporting event. Keaton has spent 5 years working in dog rescue in New Mexico, fostering and adopting out animals in need. Now that he is done with school he would love to begin fostering again. He also enjoys playing soccer, hiking, camping, and spending time with his dog.
Undergraduate
Graduate
Northern Arizona University
Medical Interests
General Orthopedics
Sports Medicine