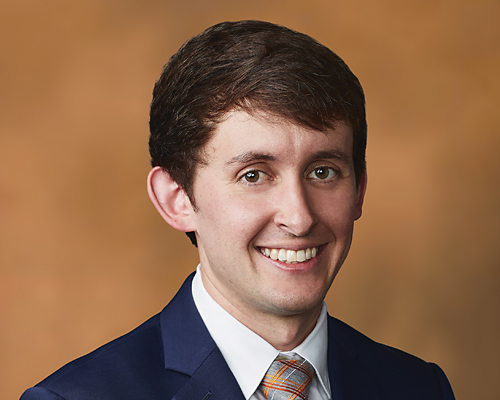 To view more patient reviews and ratings for Dr. Liechti, please click below.
Locations
2201 South Douglas Hwy, Suite 120
Gillette, WY 82718
United States

497 W Lott Street
Buffalo, WY 82834
United States

1301 Avon Street, Suite A
Located in the Burton Flats
Sheridan, WY 82801
United States
Specialties
Sports Medicine, Complex Knee, Hip Arthroscopy, Total Knee & Hip Replacement
Dr. Daniel Liechti is a fellowship-trained sports medicine surgeon who specializes in sports injuries and total knee, hip, and shoulder care, including joint replacement. As a former collegiate athlete, Dr. Liechti understands the desire to recover from pain and injuries. He is a team physician for the Gillette Mustangs, and he works closely with his patients to get them back to doing what they want to do, and to be able to do so for a long time.
A graduate of The University of Iowa in Iowa City, Dr. Liechti earned his Doctor of Medicine degree from The University of Illinois College of Medicine in Chicago. He went on to train in general surgery through his internship at The University of Texas Health Science Center at Houston. Next, he completed his residency in orthopedic surgery at West Virginia University School of Medicine in Morgantown. Dr. Liechti finished his advanced specialty training through a yearlong fellowship in orthopedic sports medicine at Twin Cities Orthopedics.
Getting patients back to doing the things they love to do is always the goal Dr. Liechti has in his practice. In his own free time, he enjoys weight lifting, golf, snowboarding, and hiking. He is also an avid runner and Boston Marathon qualifier. In fact, Dr. Liechti's interest in orthopedics began with his own treatment for stress fractures as a Division I athlete in cross-country and track and field.
Dr. Liechti is available to see patients in Gillette, Buffalo, and Sheridan, WY.
Undergraduate
The University of Iowa, Iowa City, IA, 2011
Medical School
The University of Illinois College of Medicine, Chicago, IL, 2015
Internship
General Surgery, The University of Texas Health Science Center at Houston, Houston, TX, 2017
Residency
Orthopedic Surgery, West Virginia University School of Medicine, Morgantown, WV, 2021
Fellowship
Orthopedic Sports Medicine, Twin Cities Orthopedics, Minneapolis, MN, 2022
American Academy of Orthopaedic Surgeons
American Orthopaedic Association Emerging Leaders
American Orthopaedic Society for Sports Medicine
Arthroscopy Association of North America
ACL Reconstruction
Ankle fractures
Biceps injuries
Femoroacetabular impingement (FAI)
Hip & shoulder labral tears
Knee arthritis
Knee cartilage & ligament injuries
Patellar instability
Rotator cuff tears
Shoulder dislocations
Upper & lower extremity fractures